Dreaming for the future: the new sustainable vineyards and a new tree in the winery!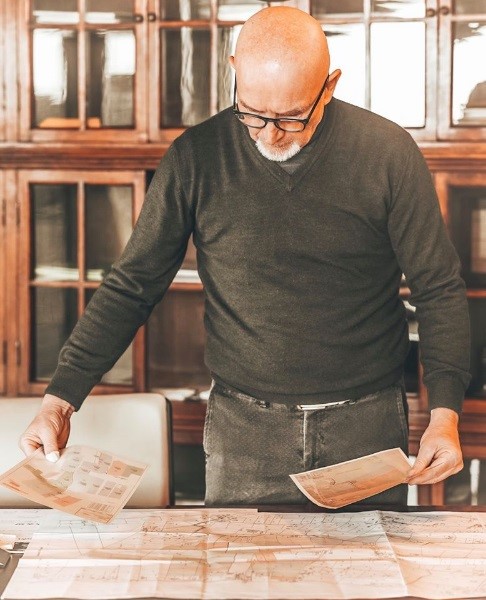 A small plot of land, little more than an hectar, with a priceless value for my great-granfather Giovanni and for the whole family.
While my grandfather sowed peaches with my father Gino, in 1995 I decided to sow the first Pinot Grigio vineyard. After 25 years, we have decided to uproot all the plants that have been affected – with a quite high percentage – by the Grapevine flavescence dorée*, to avoid the contagion to the surrounding plot.
We have choosen to draw the new vineyard following all modern and up to date standards of a sustainable farming: Subirrigation i.e. that allows us to save a high quantity of water and mostly our decision to increase our resistant varietals production planting just aside the winery Sauvigner Gris variety**, with a very low environmental impact as it doesn't need any treatment.
In the middle of this patch of land we have planted a ELM TREE, a gift that I hope can transmit to my family and all the people around me a message of hope, especially in this difficult period: "Nature is not in a hurry, however everything will be achieved".
I am a farmer, I perfectly know patience. For next 3 years we will take care of this new vineyard, sustaining the new plants and waiting for that moment in which we will harvest its fruits with gratitude."
*a plant disease that affect the plant and bring it into a lifeblood cut 'till its complete collapse.
** resistant PIWI varietal, crossing between Cabernet Sauvignon and Brönner.